List Panel
The List Panel is located on the left hand hand side of the Drawing Chooser and can be used to access saved drawings or for performing file/folder management functions.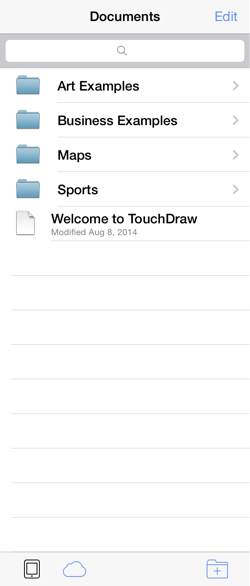 Tap on one of the folder or drawing choices under the List Panel to see a visual sample of the drawing(s) within the Preview Panel portion of the Drawing Chooser. If a folder has been selected, its name will appear at the top of the List Panel with all included drawings showing below the name in a list format.
If you are viewing the Drawing Chooser in Landscape Mode, you will be able to preview four drawings at a time within the Preview Panel. In the example below, a tap is performed on the Business Examples folder.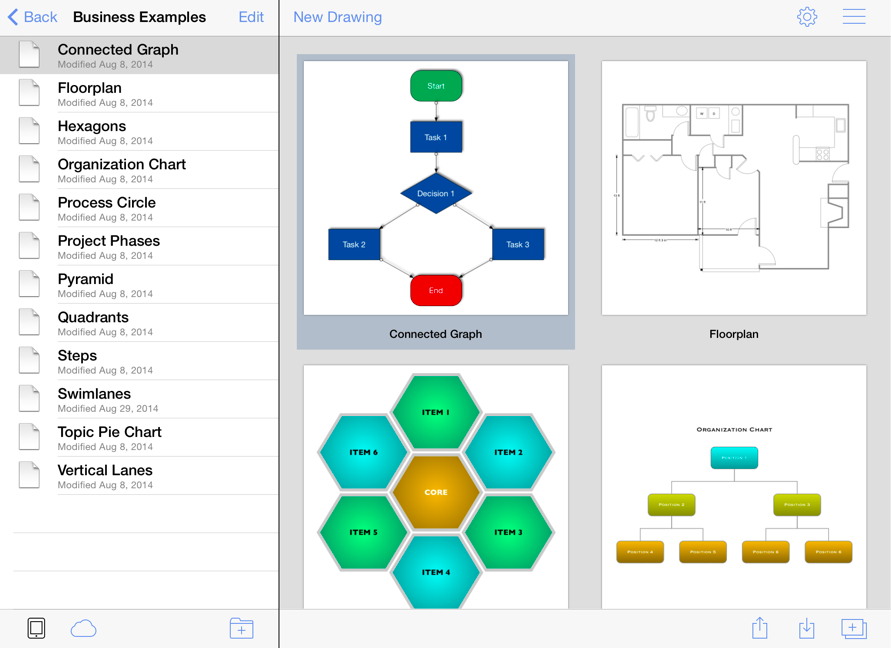 Tap on the Edit Button on the right hand side of the Top Toolbar to rename or delete a folder/drawing and use the Add Folder Button on the right hand side of the Bottom Toolbar to add a new folder to the main file directory or an existing folder directory.


These two buttons are indicated by the red square outline in the screenshot below.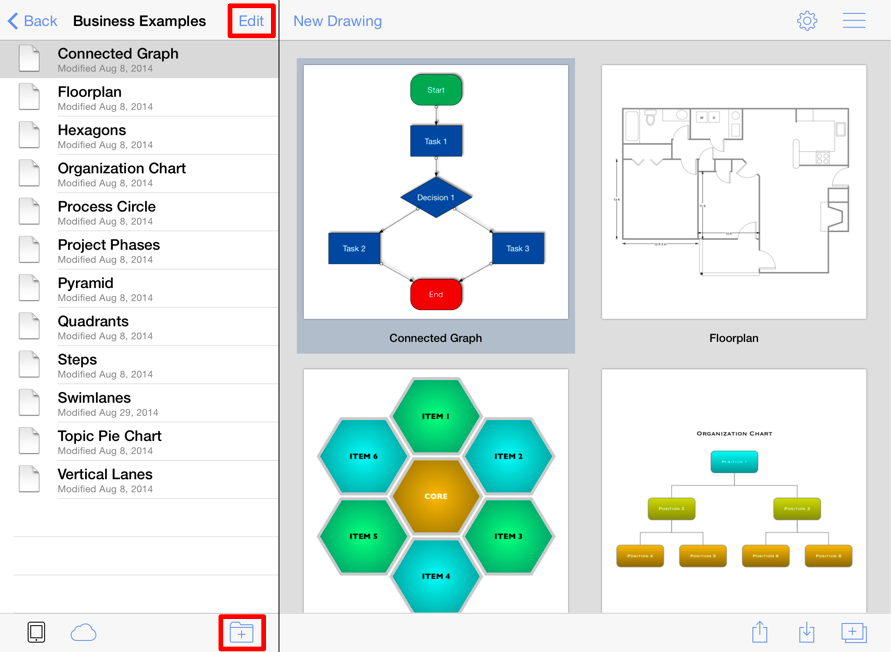 ---